What is Stripe and why should we use them as our organization's payment processor?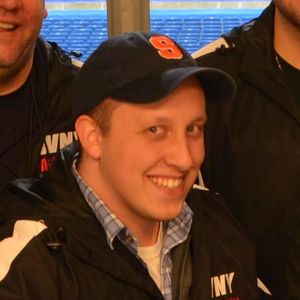 Stripe is the industry leader in payments processing for web applications.
Sportamingo uses Stripe exclusively to process payments through our platform.
This ensures we remain fully PCI-compliant and can provide the best level of service both to club directors and parents.
Our member clubs are on track to collect $100 million+ next year and have given nothing but great reviews in regards to working with Stripe.
---
Through our partnership with Stripe, Sportamingo is able to offer sports organizations the ability to process both credit card and ACH transactions at industry-low processing fees.
Check out the table below for a comparison of processing fees offered within the industry:
| Company | Transaction Fees | Subscription Fees |
| --- | --- | --- |
| LeagueApps | 4.4 - 5.9% + $0.30 | None |
| SportsEngine HQ (free) | 3.5% + $2 | None |
| SportsEngine HQ (premium) | 3.25% + $2 | $749 / year |
| TeamSnap (basic) | 3.25% + $1.50 | $69.99/year/team |
| Sportamingo Credit Card | 2.9% + $1.30 | None |
| Sportamingo ACH | $5 flat fee | None |
Clubs have the option of absorbing the processing fees or passing them on to parents.

When parents are paying the processing fees they will see an additional line item on invoices and within forms before they checkout.
If our club's website is through SportsEngine, can we still use Sportamingo for invoicing and registration?
Absolutely - in fact, we have a bunch of clubs who do just that.
The cool thing about Sportamingo is that you're not locked into any specific website vendor; we can work alongside anybody.
Stripe provides the following benefits to all of its customers:
Through a full integration with Stripe, Sportamingo is able to offer support for both credit card and ACH payments.

Every transaction is processed securely with full PCI compliance.

Stripe screens every transaction for potential fraudulent activity.

Payments processed by Stripe can automatically be deposited into any US Bank Account on a 2-day rolling basis.

When tax time rolls around Stripe will generate all required forms that you can pass along to your accountant. Payment and transaction data can also be exported into excel spreadsheets for quick and easy reporting.